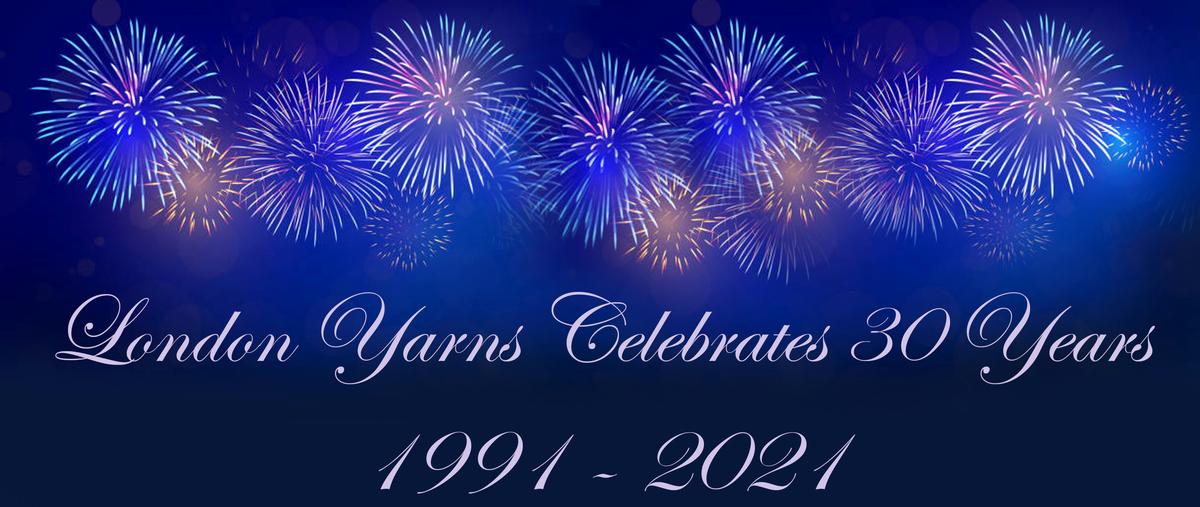 LONDON YARNS is one of Southwestern Ontario's




largest independent yarn shops!
At London Yarns, we are constantly striving to offer you the best selection of knitting, felting & crochet supplies. Our yarns come in a wide variety of weights, colours and textures. Check back regularly, as our product inventory continues to grow and change.
WE ARE (currently)

STILL OPEN


FOR IN-STORE SHOPPING.
(with some restrictions)
---
For those preferring not to shop in person...
We are still offering
Curbside Pickup
and Local Delivery
---

STORE HOURS
Tuesday to Saturday from 11:00 am until 4:00 pm
Closed on Sunday & Monday
---
Announcing…
London Yarns 30th Anniversary WEEKLY GIVEAWAY!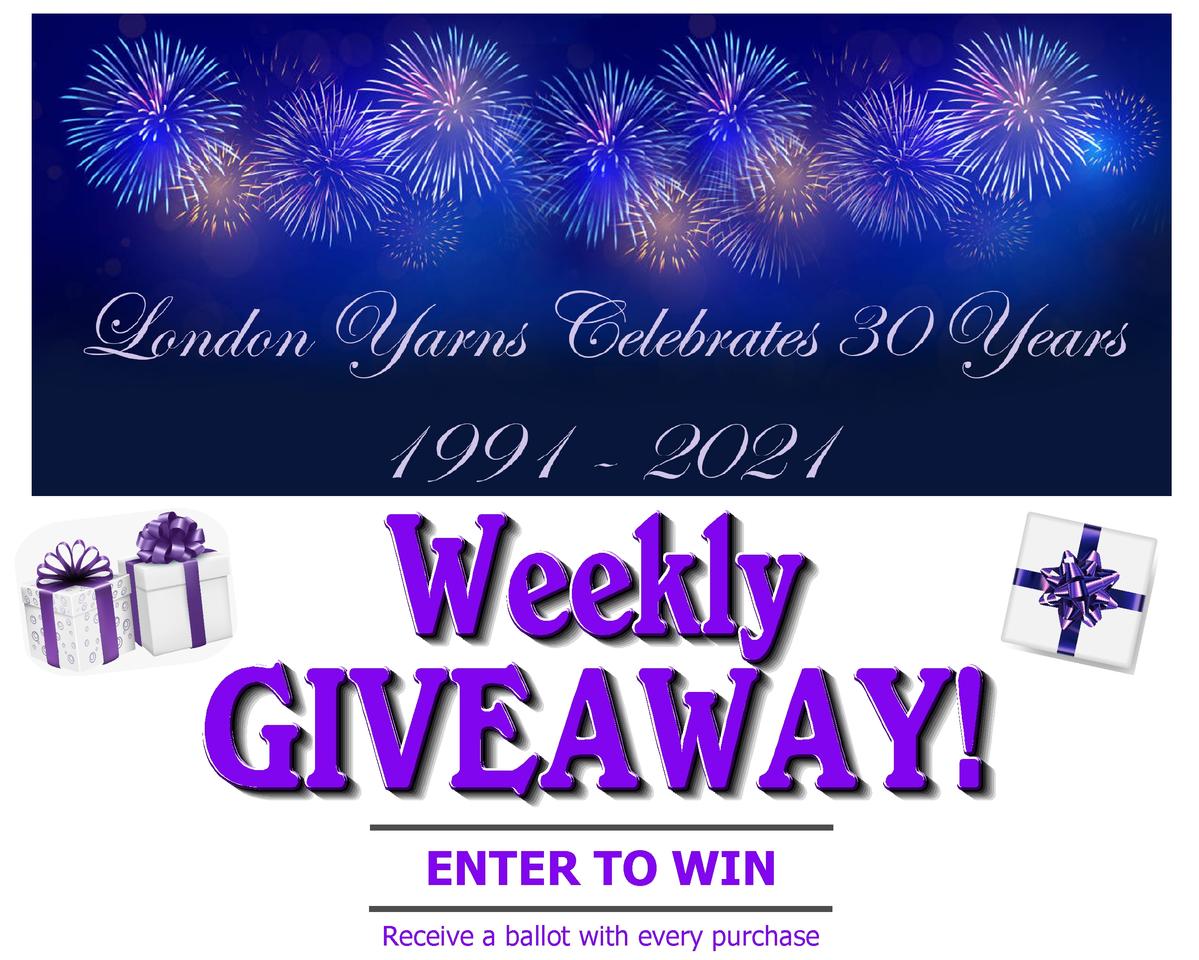 To celebrate our 30th Anniversary in business, we are holding a WEEKLY Giveaway Draw A-N-D a Weekly GRAND PRIZE Draw. There are lots of chances to win and LOTS of prizes to be won! We are soooo excited with the gifts & prizes that we have to offer you, as our suppliers have been very generous.

Here's how to enter…

With every purchase made during the week, from Tuesday to Saturday, you will receive one Entry Ballot; it's just that simple! Whether you make a purchase in person, over the phone, or by email, you will qualify to receive an entry ballot
(limit of one regular ballot per person per day)
.

AND…if you purchase yarn for the featured project of the week
(as advertised in our Monday email)
you will receive an extra BONUS Ballot.

Each week both the Giveaway Draw & the Grand Prize Draw will be held at close of business on Saturday and the winner(s) will be notified by phone the following week.
Don't despair!! If you did not win last week's prize, your ballot(s) will stay in the running for one of the Grand Prizes to be drawn at the end of each week.

**to sign up for our weekly newsletter, type your email address into the box on the top right corner of this screen and tap 'Join', or contact us here.
---
Where to find us: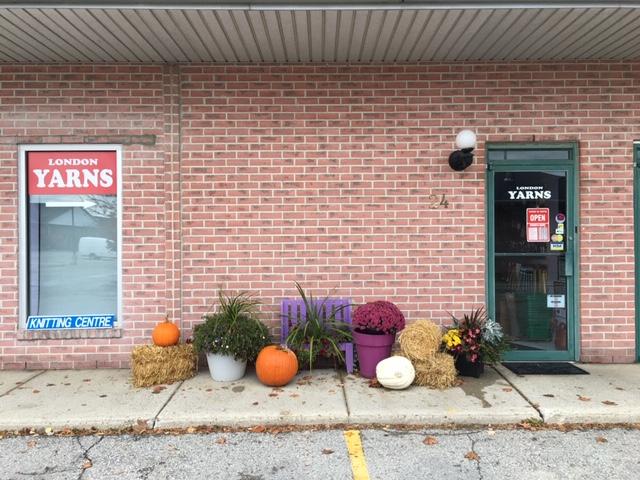 1615 North Routledge Park, Unit 24
London, ON N6H 5L6
519-474-0403
info@londonyarns.com
(scroll down for a map and directions to our store)
---
---


MAP & DIRECTIONS to our Store
---

DIRECTIONS TO OUR STORE:
If you will notice, there are two roads named North Routledge Park. Do not turn onto North Routledge at the Mandarin Restaurant – as it does not yet connect to the North Routledge Park that we are on.

If you are coming from the south on Hyde Park Road (ie. Sarnia Rd. or Oxford St.), continue north on Hyde Park Road passing through the lights at Gainsborough. Then you will see a left-hand turn lane that begins in front of the Hyde Park Village Plaza. Proceed into the turn lane and make a left onto North Routledge Park.

If you are coming from the north on Hyde Park Road (ie. Fanshawe Park Road), continue south on Hyde Park Road past our current location, keep going past the Mandarin Restaurant and then you may see on your right a little plaza with Wood & Water and Pointe & Pick Ballet on the corner of Hyde Park & N Routledge – that is where you want to turn right onto North Routledge Park.

After turning onto North Routledge Park, proceed to the bend in the road (the bend goes left) and you will want to turn RIGHT into the parking lot just as the road bends (it is the last driveway on the right-hand side before the bend). In the parking lot, go straight ahead to the building at the back of the parking lot.
If you are still having trouble finding us,
please feel free to give us a call (519-474-0403)
and we will guide you to our store.
---